Nau Mai Haere Mai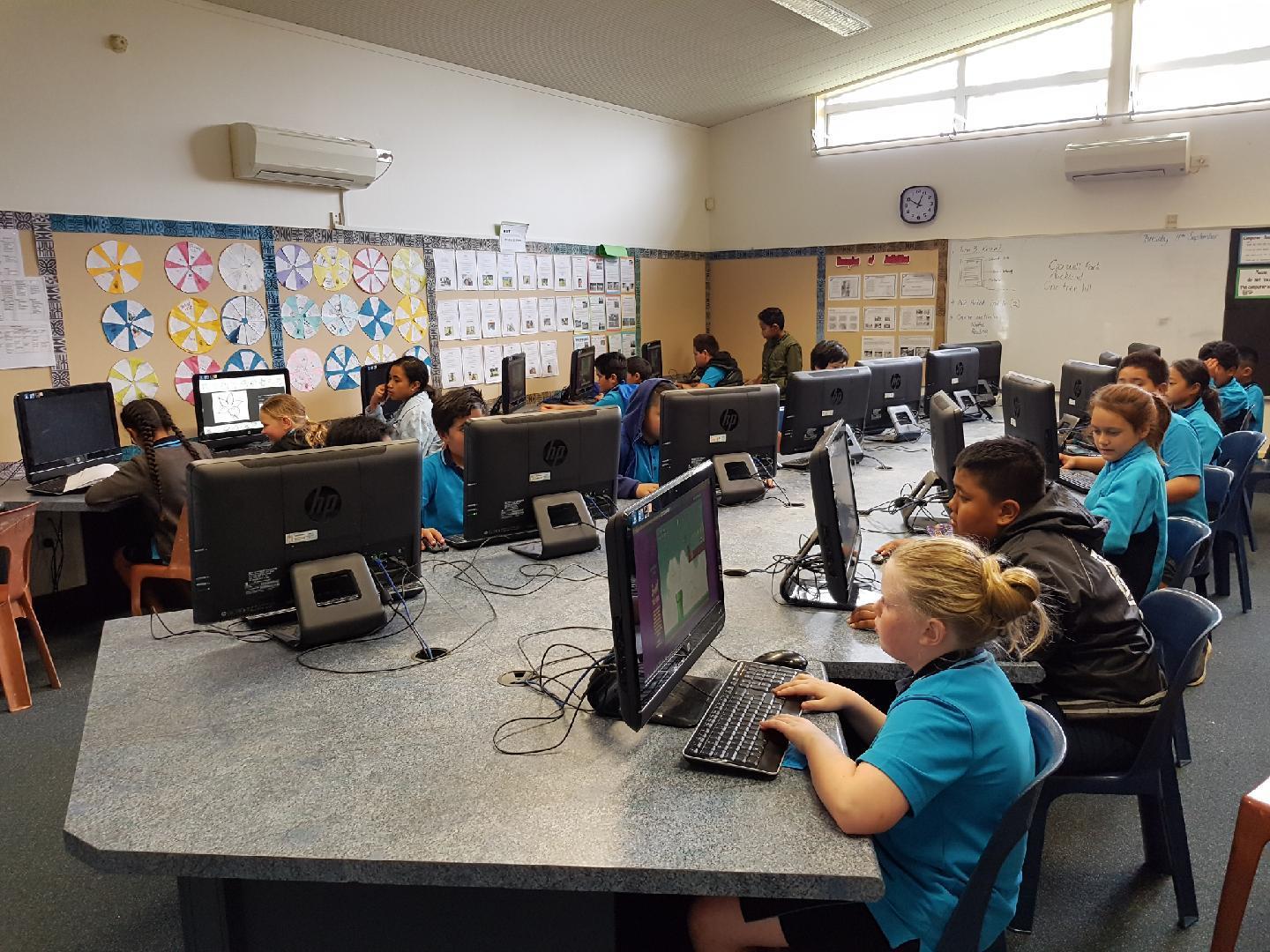 Welcome to Pukekohe North School's website.
We are a full primary school spanning Years 1-8 (5 -13 year olds) teaching the New Zealand Curriculum.
Pukekohe North School is quite unique in the setting of Aotearoa, as we have Kura Rumaki on site where akonga are taught by Kaiako using Te Reo Maori.
Our Board of Trustees is working with Pukekohe High School to build a learning pathway in Te Reo from Year 1 through to Year 13 over the coming years.
Our teachers cover a broad curriculum with our students featuring learning within the contexts of:
Mathematics
Reading, spelling, oral and written language
Inquiry = Science, Technology, Social Sciences and Health
Physical Education / Sport
Information and Communication Technology
Dance and Drama.
Music and Visual Art
Te Reo
Careers
We have a modern library, extensive grounds, two adventure playground (Junior and Senior), a large school hall and a lovely astro-turf area.
Added to this we have a splendid music suite and performance arena.
Please look through our virtual tour of our school.
We look forward to meeting you and discussing how Pukekohe North School can prosper your child's learning.
We seek to assist each child to achieve their personal potentials.
Please contact the school for an appointment to meet with me.
Matua Jim
Jim Stafford-Bush
Tumuaki
Tena koutou katoa mai i Te Raki o Pukekohe
He kura tuatahi mātou mai i ngā tau 1-8 e whakaako ana i te Marautanga O Aotearoa i roto i te reo Māori me te Reo Pākeha.
Kei a mātou nui ake i te 200 o ngā ākonga i roto i ngāakomanga 10, e 2 o ngā akomanga e noho tuturu ana ki te ako i te Reo Maori. Ko te kura Rūmaki tērā mai i ngā (tau 1-4 me ngā tau 5-8).
Ka tū māia to mātou kura ki te hoatu ki tenei hāpori O Franklin, he ara mātauranga mo o mātou ākonga kia whiwhi i ō rātou ake wawata mo ia marau, i a ratou hoki e tipu ake hei rangatira i roto i Aotearoa.
Ko te tūmanako mai i tenei Paetukutuku ka tāea te whakautu i o koutou pātai e pā ana ki ngā whakahaerenga o te kura me o mātou whiwhinga.
Ko te manako ka tutaki i a koutou me te whakaatu i a koutou ngā āhuatanga o tāmātou kura.
Matua Jim
Tumuaki
Te Raki o Pukekohe